Sunny Day Beer (Craft Beer)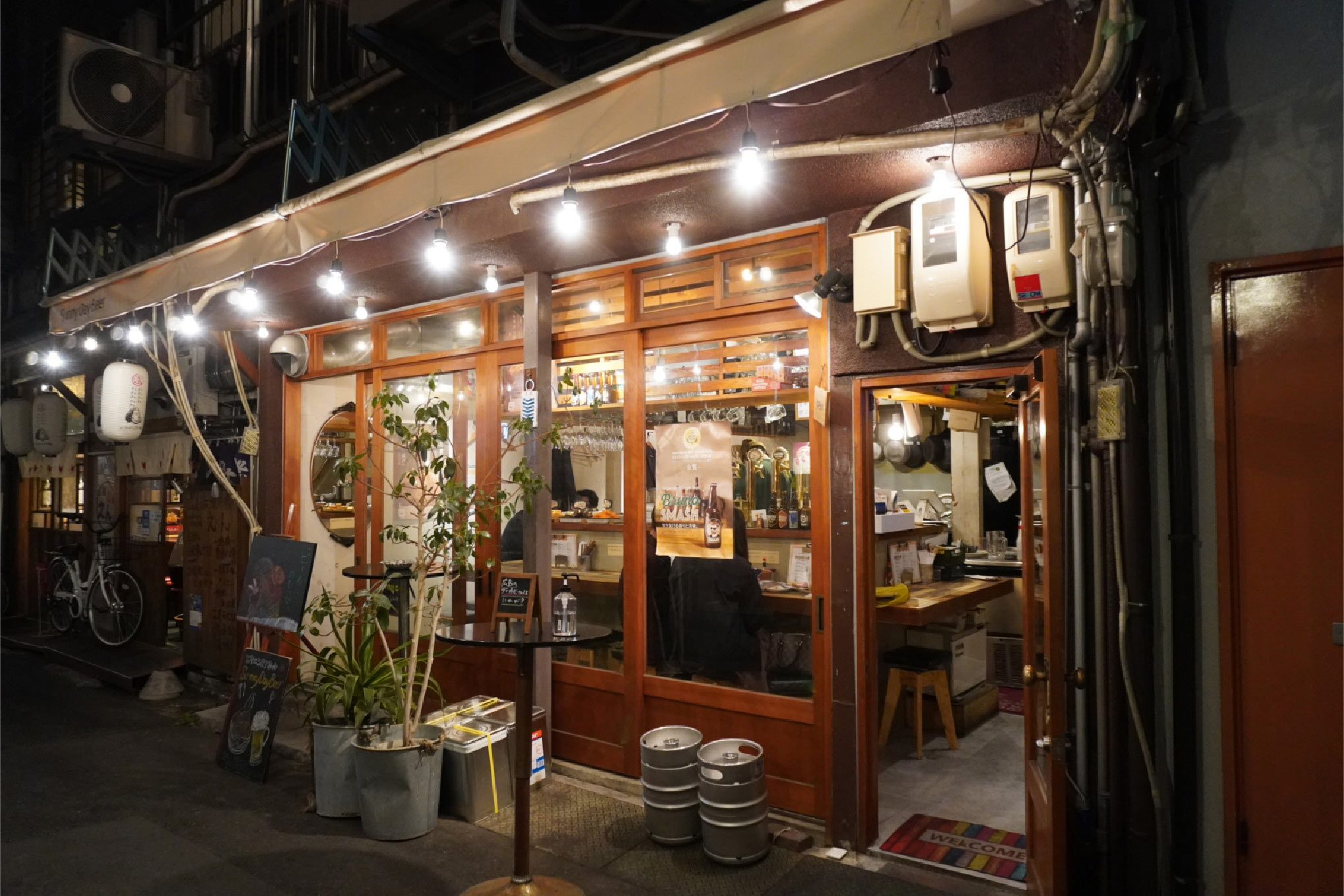 "With beer, everything is possible," declares a wall sticker at Sunny Day Beer. This is the kind of confidence one would expect from Sessions Brewery, one of Hiroshima's up and coming local craft beer brewers.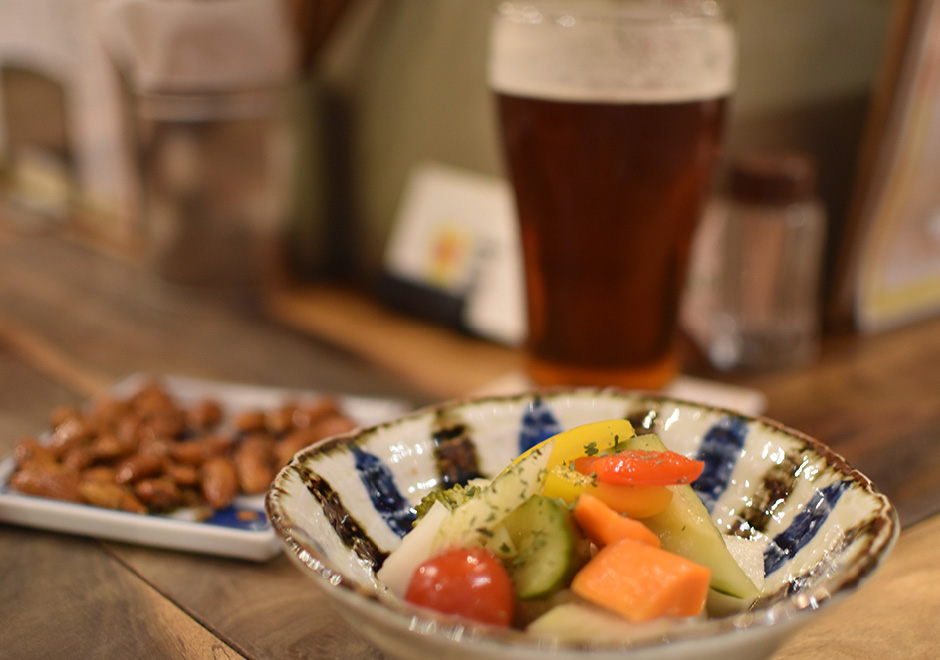 Sunny Day Beer always has five beers on tap that include some of their own brews (a line up that currently includes Bruno Lager, Bruno Smash, Hiroshima Lemon Ale, Oyster City Pale Ale and Oyster City Stout), plus a couple more. A selection of freshly prepared dishes are lined up on the counter and the menu includes a mix of regular and seasonal dishes, all prepared how well they go with beer in mind.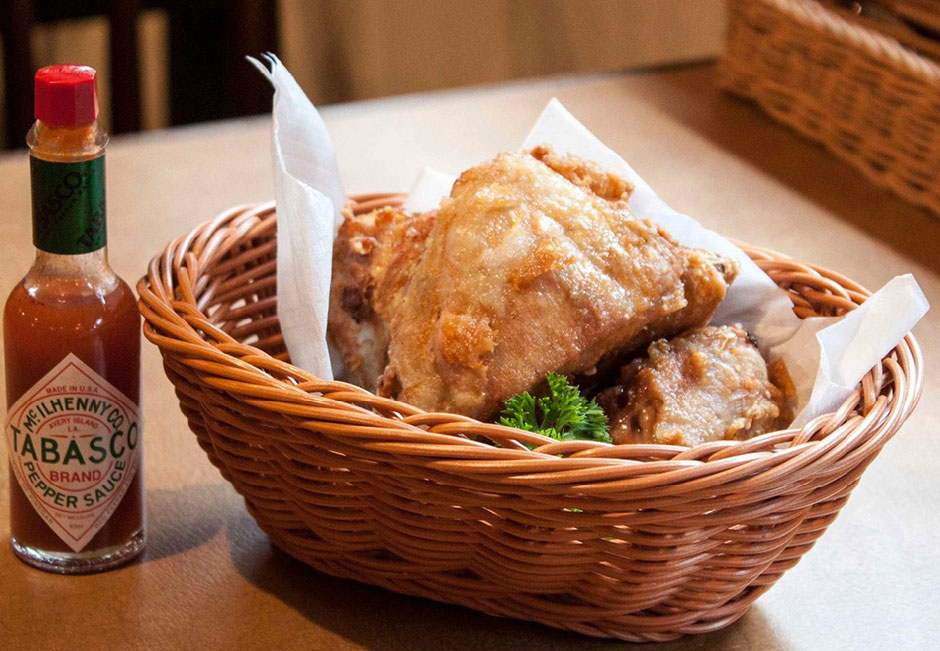 Their karaage fried chicken, made with the breast meat of locally-sourced chickens, is very popular and the rosemary and garlic-roasted almonds are extremely addictive. There are, of course, drinks other than beer available too, such as a homemade lemon sour made with locally grown lemons, wine, Japanese sake and shochu and ume plum liqueur. Their homemade lemon squash and ginger ale are highly recommended for those who prefer to go alcohol-free.
Sunny Day Beer
13-20 Osugacho, Minami-ku, Hiroshima-shi Google map

Mon-Fri, Nat Hols & day before Nat Hols 15:00-01:00, Sat 14:00-01:00, Sun 14:00-23:00

Open everyday

082-258-1975
Beccou (Korean)
Bekkou is a bright and bubbly slice of Korean pop culture in the heart of Hiroshima. The bright, airy interior takes its inspiration from Korean street markets. Just stepping inside is enough to make you smile and it's easy to see why Bekkou is popular with a younger crowd.
The bouncy K-pop soundtrack also helps to elevate the mood, especially if you find yourself next to a group of Koreaphiles singing along. The menu is also, as you would expect, packed with Korean street food. Popular dishes include Chijimi pancakes and Bossam boiled pork belly wrapped in lettuce.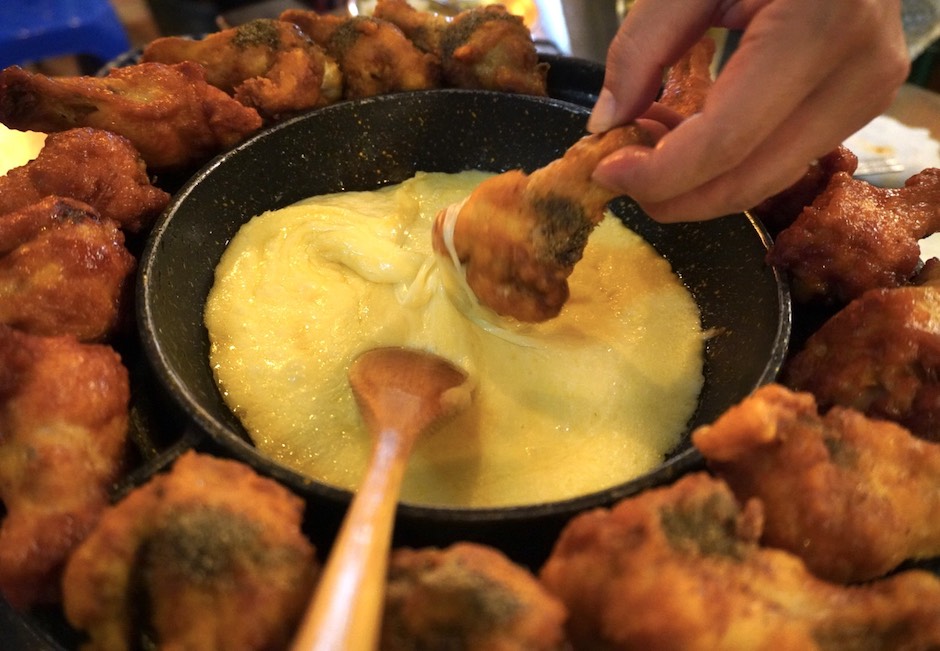 It was with UFO Fondue, however, that Bekkou made its name. It was the first place to bring this Japanese take on Korean fried chicken to Hiroshima. Basically it's a cheese fondue bowl surrounded by pieces of fried chicken to dip in it; definitely not one for calorie-counters, but great fun in a group!
Beccou
12-9 Osugacho, Minami-ku, Hiroshima-shi Google map

18:00-24:00

Open everyday

082-236-9289
Fuwattro (Teppan, Okonomiyaki)
Tucked down one of Ekinishi's narrowest alleys, you'll find teppanyaki grill and bar Fuwattro. Here, you are sure of a friendly, local welcome and some of the tastiest food in the area.
The menu ranges from delicious bite-sized appetizers which use many local ingredients, to hearty Hiroshima-style okonomiyaki layered pancakes loaded with toppings. Evidence that owner Shinya learned his trade under Hiroshima legend, Guatemalan okonomiyaki master Lopez, is seen in the inclusion of jalapeño peppers on the list of available toppings and chilli and beans on the menu.
As well as many teppan standards, Fuwattro is also a good place to try under-the-radar local favorites "kōne" brisket and "gansu" deep fried fishcake. Although there is seating upstairs, the counter is the place to be. Chat with fellow customers and get great recommendations from Shinya and his staff about other hidden spots in Ekinishi and around Hiroshima.
Fuwattro
10-7 Osugacho, Minami-ku, Hiroshima-shi Google map

18:00-24:00

Open everyday

082-261-6022
Nosonoso (Gin, Spicy food)
A restaurant-bar that pairs super spicy Asian dishes with gin from around the world? Surprising concepts of this kind are very Ekinishi. With over 100 kinds of gin on offer (including Hiroshima-made Sakurao and around 30 other Japanese gins), the counter bar on the first floor of Nosonoso is a great place to start the evening with a cocktail, or, being one of the few places in Ekinishi that remains open after midnight, have a nightcap before heading home.
Turning to the food menu, in a land where food labelled as spicy often packs less of a punch than many visitors from overseas would expect, the dishes at Nosonoso certainly live up to their fiery billing.
For those unsure about where to start, staff recommend kicking off with their spicy Sichuan tofu and minced beef dish Mapo-dofu before moving on to something like their La-zi-ji fried chicken, loaded with dried chillies, and spicy spare ribs said to have been a favorite of Chairman Mao.
Nosonoso
12-4 Osuga-cho, Minami-ku, Hiroshima-shi Google map

18:00-02:000

Open everyday

082-236-7300
Bocco (Izakaya, Pizza)
Bocco is one of the more spacious eaties in Ekinishi with seating at the counter and several tables on the first and second floors. The varied menu caters to a wide range of tastes, with classic Japanese izakaya dishes such as charcoal grilled meats and vegetables on skewers are available and western dishes such as pizza and salads.
There are also a few more unique dishes for those up for a challenge which the staff are always keen to introduce to visitors from overseas. Also boasting a comprehensive drinks selection, Bocco suits just about anyone, whether with friends or on your own, from those looking for just a quick drink to those wanting to take their time over a full meal.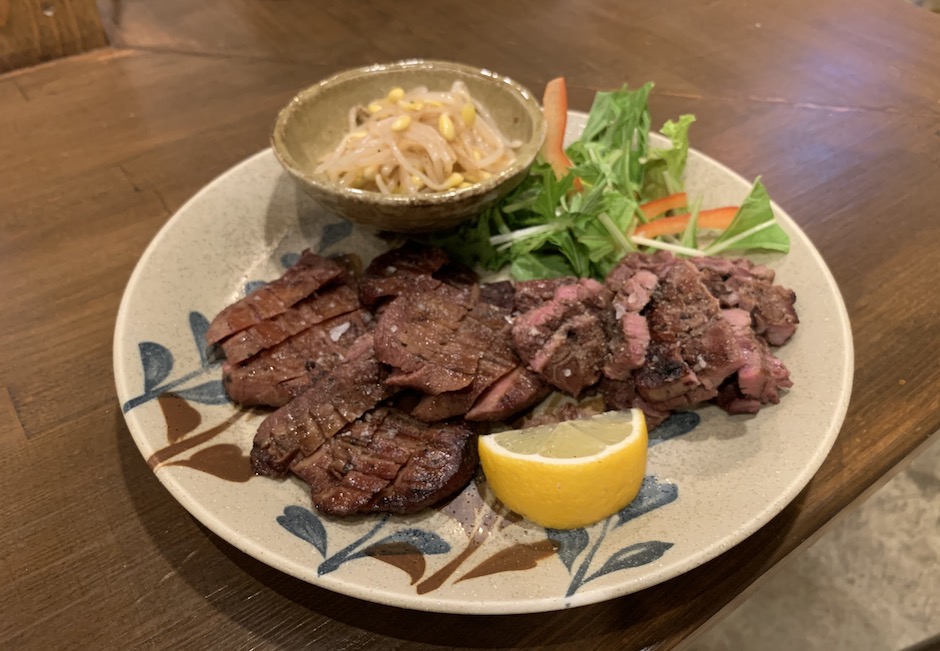 Owner Takumi-san and his staff speak a bit of English and they are always keen to share information about their favorite off-the-beaten-track places to visit during your stay.
Bocco
12-7 Osugacho, Minami-ku, Hiroshima-shi Google map

17:00-24:00

Closed Sunday

082-567-5710
Hiroshima Ramen Takahiro (Ramen, Oden)
A hearty bowl of ramen is one of the most popular ways to round off a night out on the town in Japan and this is the place for ramen in Ekinishi. Takahiro has been serving Hiroshima's chuka soba ramen - which has a lighter soup than more well known Hakata and Onomichi ramen - for over 40 years.
Many of his loyal customers have followed him to his newish Ekinishi location where he is ably assisted by his always cheerful daughter. Takahiro built his reputation around his delicious soup stock which he has honed over the years, and, here, depending on your mood, you can choose from a variety of ramen dishes all based on his signature blend of pork and chicken bone broth. Enjoy with a side of gyoza or try a selection of oden from the counter while you are waiting?
Small shops like Hiroshima Ramen Takahiro rely on high turnover to survive, so if you visit Takahiro after around 9pm, please be aware that it's good form to not linger too long after you've finished your meal.
Ramen Takahiro
12-6 Osuga-cho, Minami-ku, Hiroshima-shi Google map

12:00-15:00 / 17:00-24:00

Closed Sunday, Monday

082-205-8211
Galapago (Mexican)
Galapago is hard to miss as you pass by on the street. A blaze of color shines from behind the windows of this lively Mexican-themed bistro. The decor is really fun, both at the counter and up on the 2nd floor. The menu is simple, but very tasty and it's a great place to try a variety of dishes over drinks.
Visitors rate Galapago's soft tacos very highly. The corn tortillas are made fresh by hand every day, and you can taste the difference. The ceviche is also particularly delicious and, although a departure from the Mexican theme, their Buffalo wings have been a hit with regulars.
As well as Mexican bottled beers and tequila, Galapago has an unusually comprehensive range of around 20 kinds of herb infused spirits that include Absinthe and Drambuie. Their original "Moko-moko Lemon Sour" that is topped with a creamy foam head flavored with honey is also worth a try if you have a sweet tooth.
Galapago
12-4 Osuga-cho, Minami-ku, Hiroshima-shi Google map

18:00-24:00

Closed Tuesday

082-298-1368